Life is very different outside the cities
Three hours from the cities in rural Cambodia can feel very remote
Cambodia has come a long way from the late 1970's. Then the Khmer Rouge ran a brutal regime killing many educated people. Estimate range from 1.7 million to 2.5 million people were killed or died of disease or starvation. The population is now around 16 million.
Life in rural Cambodia is very different from the cities. The regional towns are bustling communities, where everything moves fairly quickly. The villages and communes are slower and quieter. The local people are friendly, although the amount of English spoken in rural Cambodia is not high.
The capital of Kampong Thom Province is Kampong Thom.
Kampong Thom Province is large. For those in the UK – it is the size of Kent, Surrey, Sussex, Hampshire and Berkshire combined. For those in N America it is the size of Connecticut.
Average wage in the Province is around $150 per month. 
Living in rural parts of the Province the wages are probably lower.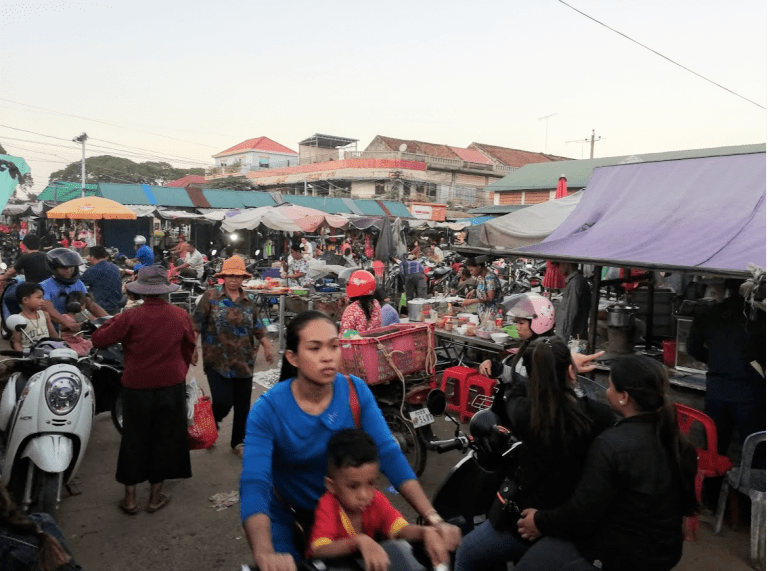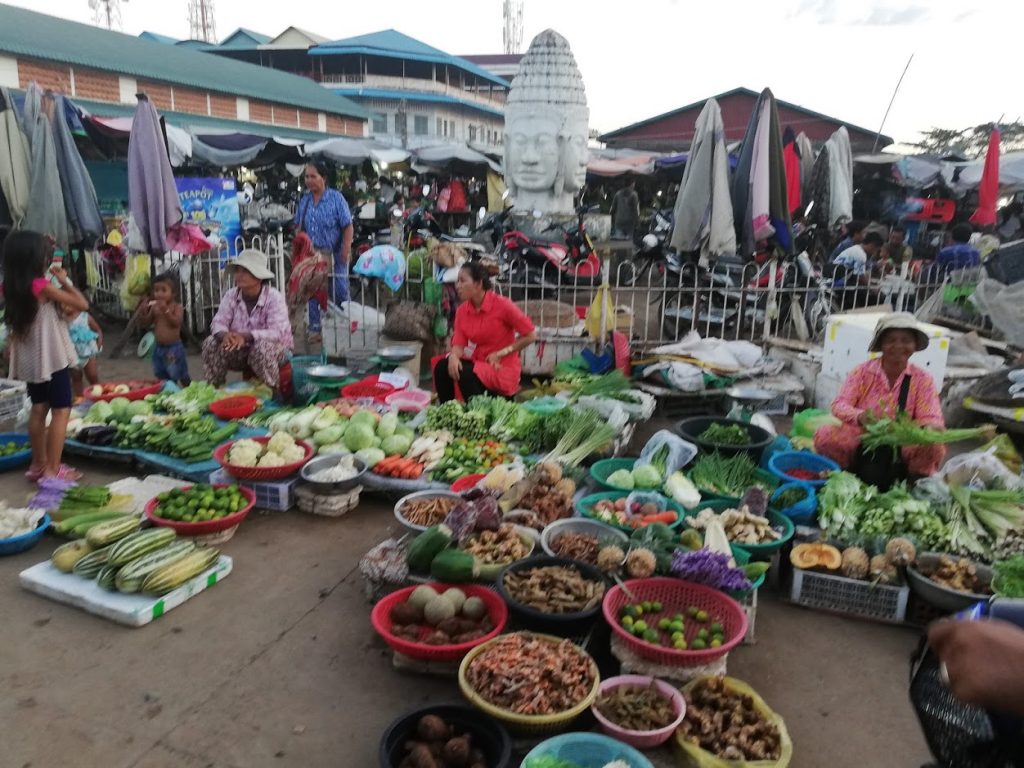 The main project featured here is at a school 40km (25 miles) outside the provincial town.
The village main street has a market of its own, much quieter than Kampong Thom.
It is more than 200km (125 miles) from the capital Phnom Penh – a drive of 3.5-4 hours, and 170km (105 miles) from Siem Reap – a journey of 2.5-3 hours.

It is 5km beyond the temples of Sambor Prei Kuk but tourists rarely venture this far. 

Farming is the main occupation. It is not dissimilar to other villages and small towns of rural Cambodia.
In Cambodia there are two major tourist areas. Siem Reap famous for the temples of Angkot Wat and Phnom Penh the Capital.  Sihanoukville  on the south coast and its' nearby islands receive plenty of visitors. 

The temples and forests are this area are peaceful and worth a visit. Hire a local guide – those few dollars are appreciated and go back into the community – not to a large travel company.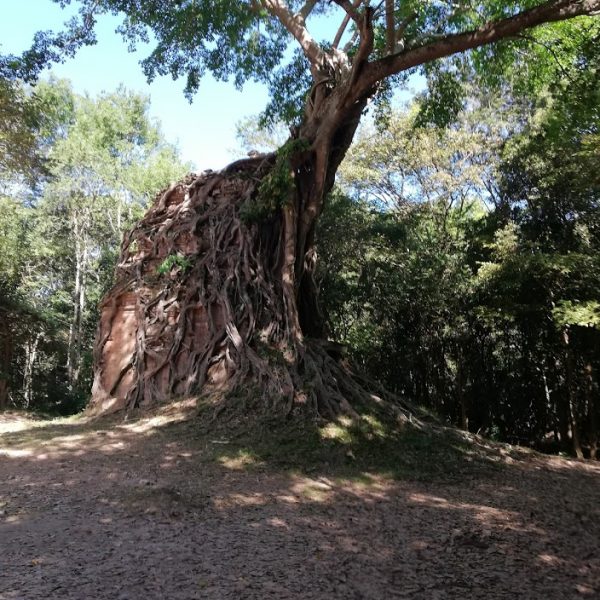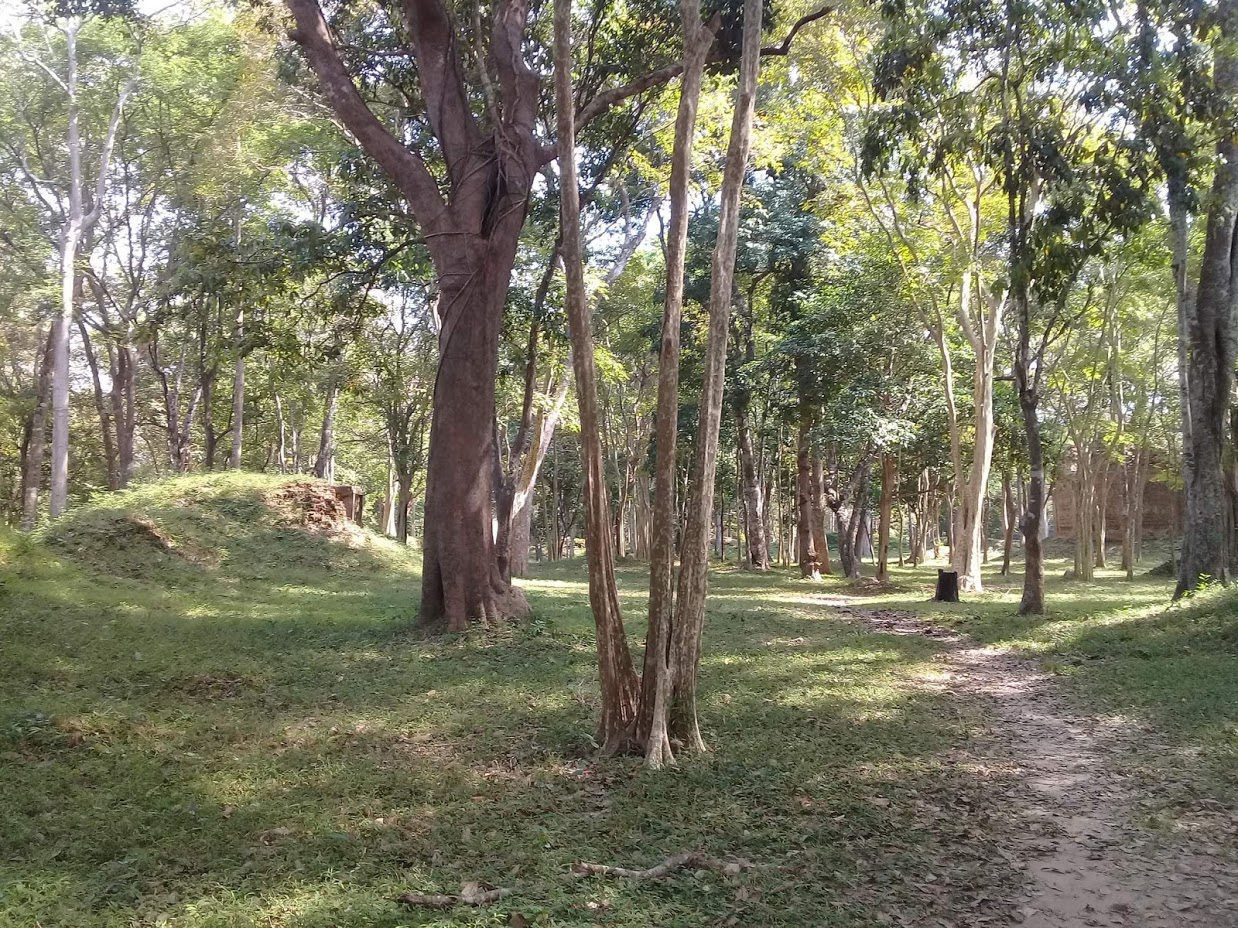 For those of you a little more intrepid, get a tour around the villages.
Understand the heritage and how far back the villages can trace themselves.
Stay at a local Homestay – a house where you live like the locals. Except your food will be slightly better and you will have a thin mattress and mosquito net.
Dinner, bed and breakfast will cost less than $20. 

Walk the forest, see the nature. Understand a little more about the local  life.

With no nightlife you will be amazed how many stars you can see at night.
For more information about Cambodia visit the Ministry of Tourism website. For more understanding of how you can help us in the local community click here
Would you like to start a project with us?
If you have seen the project(s) we have done so far and think you need help in moving forward with IT or English projects for the School, Teachers or Students, then please get in contact with us. We look forward to hearing from you.​