Enabling young people in rural Cambodia fulfil their potential
Here are some ideas for you to get involved
Here's how you can get involved

Our charity is about helping schools therefore helping students and young people in Cambodia improve their skills with IT. In addition this will benefit the country and bring more money to rural areas. Here is how you can get involved.
Individual sponsorship is geared toward helping students either individually or as a group. We encourage girls in IT, because there are too few women employed in Technology. Corporate sponsorship is geared to improving the schools engagement with Technology. From training teachers to implementing software, networks and security.
To see some of our achievements so far, click here.  To donate, click here. You will be able to use Paypal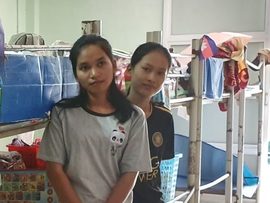 Sponsor a student – from $12/£10 per month, whether it is one month or a year – your help would be fantastic. One school year is 10 months. Sponsor one month or a whole year ($120/£100). This is the reason for this activity. You will receive a picture of the student and a brief background. The student will commit to giving an update every 3
Are you a school/institute in Cambodia needing help with Information Technology?
If you have seen the project(s) we have done so far and think you need help in moving forward with Information Technology for the School, Teachers or Students, then please get in contact with us.
We look forward to hearing from you.