How we help English Teachers
Learning English in a rural community is not easy
Our focus is for English teachers. We provide refresher classes for English teachers.
We show them what is available on the Internet

We talk to them about different techniques

We leave some different English books with them

We will run a class with students and they can watch
It just gives them different views and ideas that they can use and adapt into their own teaching style
For the students:
We will run a few classes. Obviously there are a lot of students and a few of us. Most of the students are keen to practice their English – so any engagement is good. Their are very few foreigners in rural Cambodia, so it is good to help them.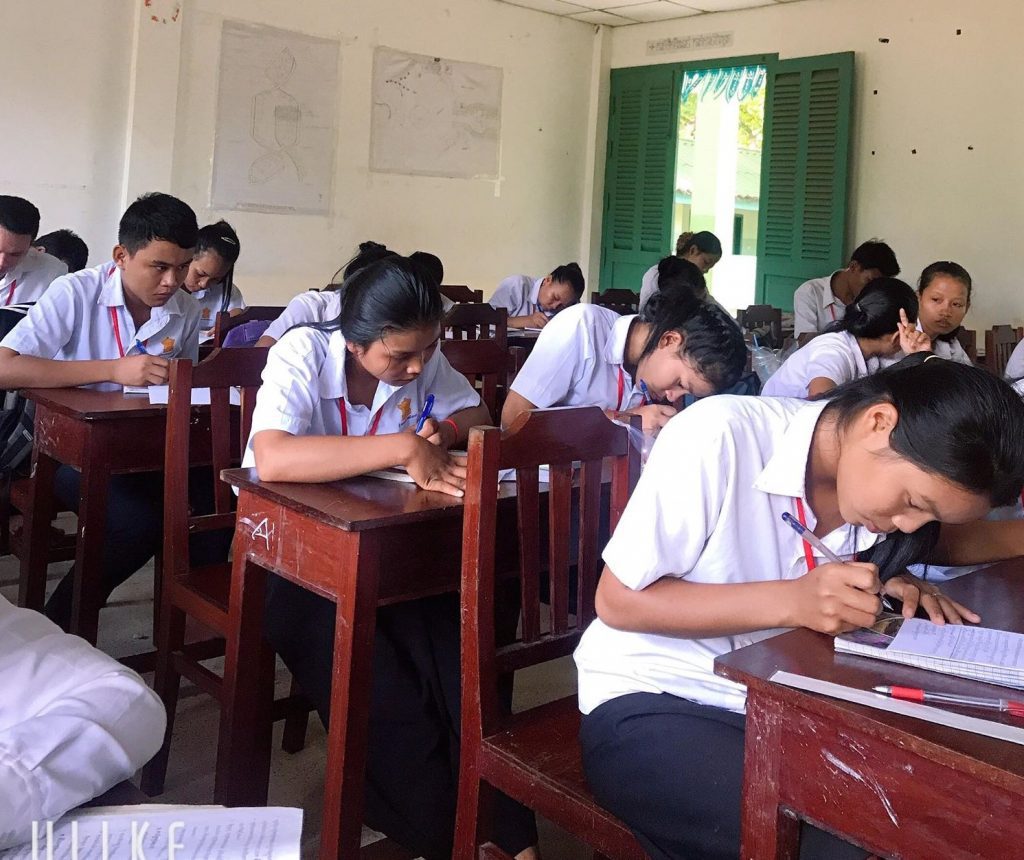 No matter how enthusiastic the English teacher is, it is always difficult to learn when they and their teachers were local people. Some balance of natural language speakers helps. 
English is essential to improve IT. It will make learning and communicating easier.
Books are in very short supply, with not enough for a whole class. Most of the English books in the library are more than 20 years old.
We run open days for teachers and students, because refresher sessions benefit everyone.

For English teachers we talk about techniques used elsewhere. We show them resources that are available on the Internet.

We help teachers with training of Admin staff who need English for the new 

IT

systems

.

For the students we have sessions with a group to understand their capabilities.

Identify their levels and provide some more modern books.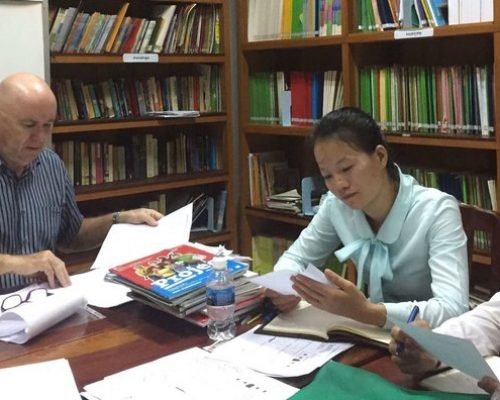 Would you like to start a project with us?
If you have seen the project(s) we have done so far and think you need help in moving forward with Information Technology projects for the School, Teachers or Students, then please get in contact with us.
We look forward to hearing from you.